About Stanley Wilson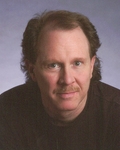 Stan Wilson spent his childhood years growing up in north Seattle and attended Whitman College in eastern Washington.  Upon graduation, he moved to Los Angeles and earned his Masters Degree in Psychology.  Restless after seven consecutive years of college, he spent the next five years working in the music industry, traveling the world as a road manager and sound engineer for several successful rock 'n' roll groups.  He considers his time spent with rock stars and record producers as his first clinical practicum. 
In the mid-seventies, Stan returned to graduate school to complete his doctorate in Psychology at California School of Professional Psychology (CSPP) in Los Angeles.  Founded in 1969, CSPP is the nation's first independent graduate school of professional psychology to receive full accreditation by the American Psychological Association.  CSPP differs from traditional university graduate programs in that it trains students to become clinicians who provide psychotherapy services, as opposed to academicians who teach or do research. Founded in 1972, the California School of Professional Psychology is the schools in psychology differ from traditional university grad
From 1977 through 1979, Stan trained at the prestigious Gestalt Therapy Institute of Los Angeles under the tutelage of internationally known Drs. Robert Resnick and Arnold Beisser.  He feels blessed to have also received training from most of the founders of Gestalt Therapy, notably Drs. Laura Perls, James Simkin and Erving Polster.  Stan was attracted to Gestalt Therapy because it is a health and growth-based model that refuses to pathologize the client, in contrast to traditional therapies that try to fix what is assumed to be broken or wrong. 
Stan's first book, Rising Above Shame: Healing Family Wounds to Self-Esteem (1991), is in its second printing.  In the Foreword, best-selling author and theologian John Bradshaw is quoted as saying, "This book is the clearest I've seen on the family systems role in creating the context for toxic shame.  He goes beyond my own work on shame in several ways." 
Stan's second book (also enjoying a second printing), Qi Gong for Beginners: Eight Easy Movements for Vibrant Health (1997), introduces readers to the ancient art of balancing and strengthening one's life force for healing body, mind and spirit.  Gravely ill and told he had five years to live in 1980, this book was borne from Stan's miraculous recovery from lymph cancer.  He has practiced qi gong twice daily for thirty years and loves to share these gentle, easy-to-learn energy exercises with his clientele. 
Stan's passion for writing led to a third book, Stubblefield (2004), a well-received psychological thriller (www.stubblefieldnovel.com).  It is currently being adapted into a screenplay.
In 1996, after doing more than 25,000 hours of individual psychotherapy with survivors of childhood sexual abuse, Stan founded Protect-A-Child-Today!  During its ten year run and with the help of a dedicated Board of Directors, staff and donor base, this nonprofit organization taught nearly 15,000 school age children how to avoid all kinds of victimization while training thousands of mothers and fathers effective, research-based, non-violent parenting techniques.
Stan is known for his natural warmth and sense of humor.  He considers his areas of expertise to be depressive and anxiety disorders, trauma recovery, couples therapy, parent education, recovery from addiction, and high-risk adolescent behavior.